Tom Cruise sneaks up on "Mission: Impossible – Fallout"
"Mission: Impossible – Fallout" trailer revealed more about Ethan Hunt's mission in the sixth episode, when he had to jump from the plane and dive to the helicopter. This seems to be Paramount's most ambitious Paramount action movie ever.
Mission: Impossible – Fallout May 16th opens a new trailer revealing more about the adventures of Detective Ethan Hunt (Tom Cruise) increasingly dangerous. and risk more.
See more:
The film is the return of writer / director Christopher McQuarrie since Mission: Impossible – Rogue Nation. This time, the IMF (Impossible Missions Force) will return but only make the situation worse. This season's cast alongside the likes of Season One's previous feuds such as Michelle Monaghan and Simon Pegg have added newcomers Henry Cavill and Angela Bassett to the list. Return of Rebecca Ferguson from Rogue Nation.
New trailer has clarified the relationship of the characters in the story when it is possible that Cavill's character August Walker will be Ethan's main rival, although the villain in the film may still be given to Sean Harris. The video is filled with breathtaking action scenes and extremely desperate, revealing how impossible Hunt's mission is.
Many believe that this will be the best Mission Impossible movie ever to date when Paramount has invested heavily in a comeback after so many disappointing bombings since last year. Even the signing of a contract not to Henry Cavill shave led to the Warner Bros. Tens of millions of dollars spent cleaning up computer beards in the Justice League also showed determination, expectations of the company on the blockbuster this summer.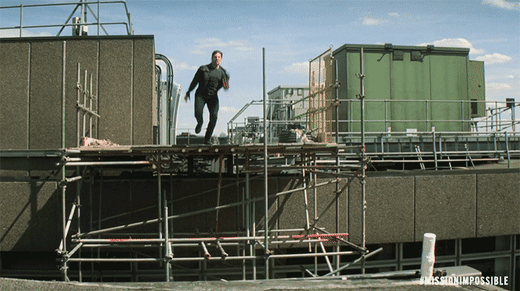 Mission Impossible Tales from its launch to now have been two decades, becoming one of the important milestones along the career of actor Tom Cruise and along with James Bond became the brand of movie spy film. Fallout will definitely be a bombshell that can not be missed this year, if you look at the care and closeness of the producer and trailer trailer label.
Mission: Impossible – Fallout scheduled to launch in Vietnam from July 27 this year.